Last reviewed on 18 March 2021
Is someone picking on you at school? Are you getting nasty messages on social media? Have you been teased or harassed in the street? Unfortunately, you're not alone. More than a third of 11 to 16-year-olds in England say they have been bullied over the last six months.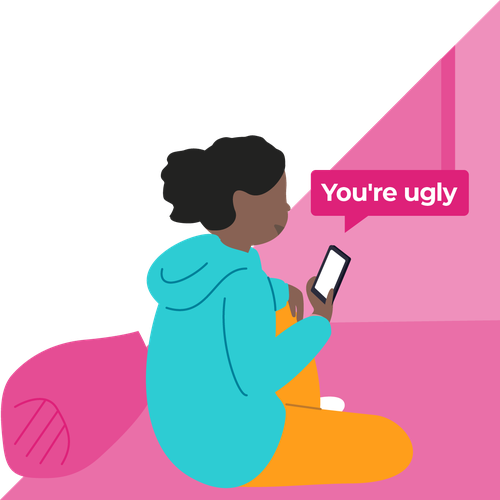 Bullying can happen in lots of ways. You might be bullied because of your race or sexual identity. The bullying might be verbal or physical. It might happen online or in person. There might be one person bullying you or a group of people. Whatever your situation, it's important that you know what action you can take and how to look after yourself.
As London's digital mental wellbeing service, Good Thinking is here to help if you're feeling sad, scared or stressed out because of bullying. We put together these tips to mark #AntiBullyingWeek 2020 and we also recommend checking out the free Clear Fear, Feeling Good Teens and Move Mood apps to help build your self-esteem and resilience and reduce feelings of anxiety and low mood.